What are MummyVerse NFTs
MummyVerse NFT Club is a collection of 40,000 NFTs on the Polygon blockchain. Inspired by ancient Mummies, MummyVerse NFTs was founded in July 2022, to expand and develop the story of Mummies in the World of Metaverse. Assembled and randomly generated from over 40,000 varieties of outfits, facial features, and background colors, each MummyVerse NFT includes unique clothing, hats, expressions, and rarity tiers.
Playable avatars for metaverse
Get a Mummyverse NFTs and explore the metaverse of Sandbox,Decentraland and Partner Metaverse Projects together.
Full Commercial Rights on all Mummyverse assets
You own all commercial rights to the images of all your Mummyverseas well as the 3D model of your Mummyverse NFTs.
Advanced Multiverse
All parts of the Mummyverse ecosystem work together to benefit the owner.
About the Multiverse Multi-Chain platform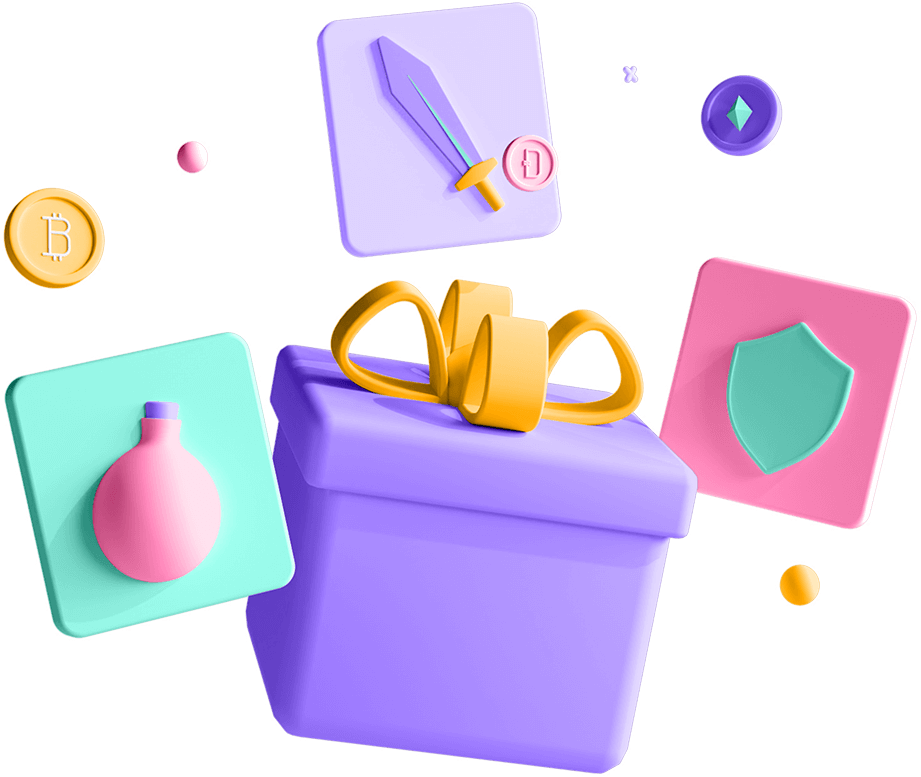 Own, Trade NFTs and Earn
Trade your own NFT
Multiple Chains, One Home. Stack up all your NFTs from across blockchains. Sale/Trade your NFTs across multiple metaverses for community
10+
Collections joined for Multi-chain Metaverse and many more under waitlist

10x
Earning opportunity which let you sale/trade your NFT as an avatar in other metaverse connected to Mummyverse Multiverse ecosystem
About Multiverse Metaverse
Multiple Chains, One Home
World's first Multi-chain and Multi-asset multiverse launchpad for metaverse projects which rewards its holders for trading/selling there NFTs as avatar on multiverse
We make it easy to Discover, Invest and manage all your NFTs at one place, One Account to trade all your NFTS
One click sale functionality to sale your NFTs as metaverse avatar on multiple metaverses
The Team
Phase 1 is to bring together a team of lead developers, designers and staff members.
25 Prime and 100 OG members have been invited to the private discord, and we are well on our way to filling our whitelist.
The art for all 40,000 Mummyverse NFT Club will be finalized.
MVP Creation & Product Planning
Website Launch
Phase 2 is when we will begin to unveil the project vision, plan, partnerships, and value proposition.
The characters of the Mummyverse NFT universe will be introduced.
Grow community and website launch
Our Roadmap will be publicly released
Mint
In Phase 3, Mummyverse NFTs will be minted on Opensia (date: 6/4/23) and discord will be opened to the public.
Mummyverse will be listed on Opensia, your official marketplace for Mummyverse NFTs.
We will set up a holder's only channel in our open discord.
Feedback from community for the marketplace launch (based on demo shared to Mummyverse NFT Holders for beta testing) and implementation.
Utility
Phase 4 is when utility will be launched for Mummyverse NFT Holders
Launch of beta avatar Marketplace of Mummyverse NFTs.
3D avatar of Mummyverse NFTs available for Holders
Mummyvese NFT Holders can sell their NFTs as 3D Avatar on Decentraland and Sandbox. Earning will be redeemable in ETH in Metamask Wallet through their Mummyverse Avatar Marketplace account.
Mummyvse Multiverse
Phase 5 is the development of a World's first Multi-chain and Multi-asset multiverse launchpad
Launch Of partnership Program for metaverse projects for Multichain Multiverse integration
Beta Multiverse Project launch for testing . Feedback from community and implementation
Launch the project multiverse launchpad, 3D avatar marketplace access for Partner Projects to sale NFTs as Avatar on every Metaverse Projects . Play and earn Module for Both NFT Holders and Metaverse Projects
Right now, MunnyVerse NFTs is not listed on any exchanges. You can join the whitelist on our website. If you are a private investor, please get in touch. Always practice due diligence. Only trust official information coming from our website or our social media accounts - links are on our website, make sure you always check the username/ handle!! Please beware of any malicious actors trying to impersonate us and steal your hard-earned money. It is your responsibility to do your research and take good care of your assets.
Buy an NFT, wear it forever in the metaverse. After purchasing a MummyVerse compatible NFT, users can verify their assets on our website and sale/trade it into supported apps and games.
We are on the mission of building an interoperable and open metaverse made of thousands of virtual worlds. We strongly believe in NFTs as one of key technologies that enable interoperability. We want to give users of Mummyverse NFT Club a way to buy, Trade and access NFTs compatible with our and other platforms. We share the revenue from sales of the NFTs with our partner apps and worlds, helping them monetize and build better experiences. Partners don't need to implement blockchain tech into their products – everything is integrated directly into Mummyverse Multiverse ecosystem.
Being environmentally friendly is one of our core values – we use environmentally friendly chains like Polygon and Solana or offset the transactions on ETH to be fully carbon neutral.
Yes,you must own an NFT of Mummyverse NFT or from partner projects to be able to use Mummyverse NFT Platform.
Please send your message to info@mummyverse.club